As I understand it, "dry tooling" is ice climbing without ice, using ice axes and crampons on the rock. They say, it was originally developed to bridge rocky passages in order to reach free hanging, frozen waterfalls. I had not heard about it, and when my Russian friend Katya suggested to visit the competition at Chunkurchak Gorge, of course, I wanted to see.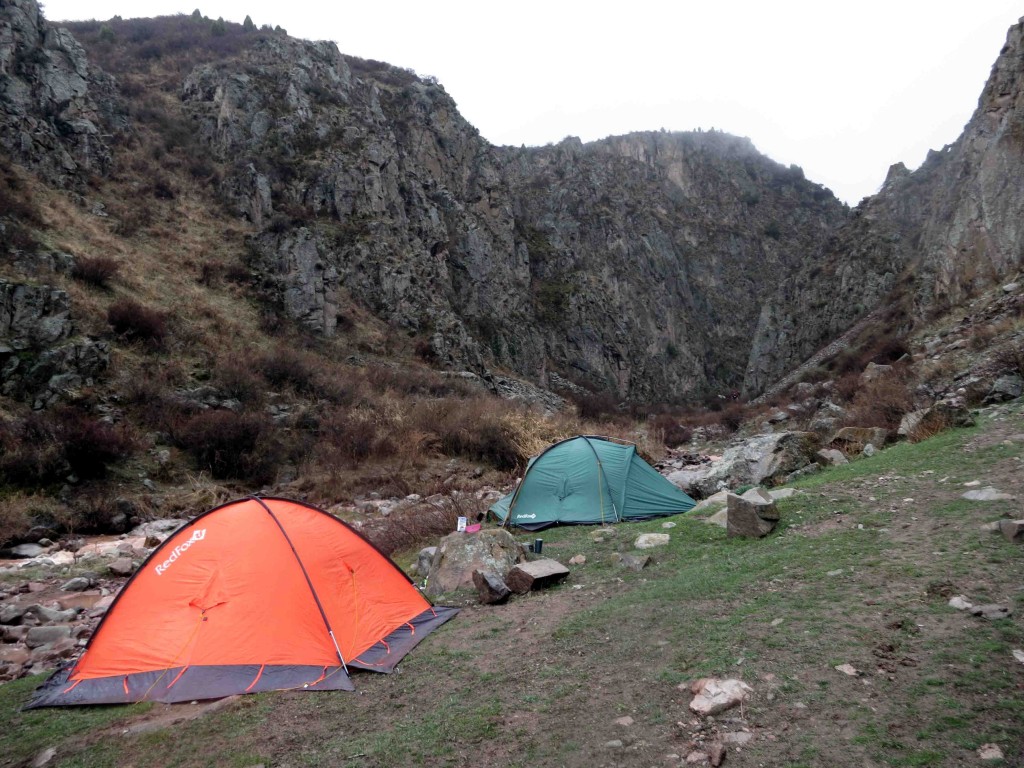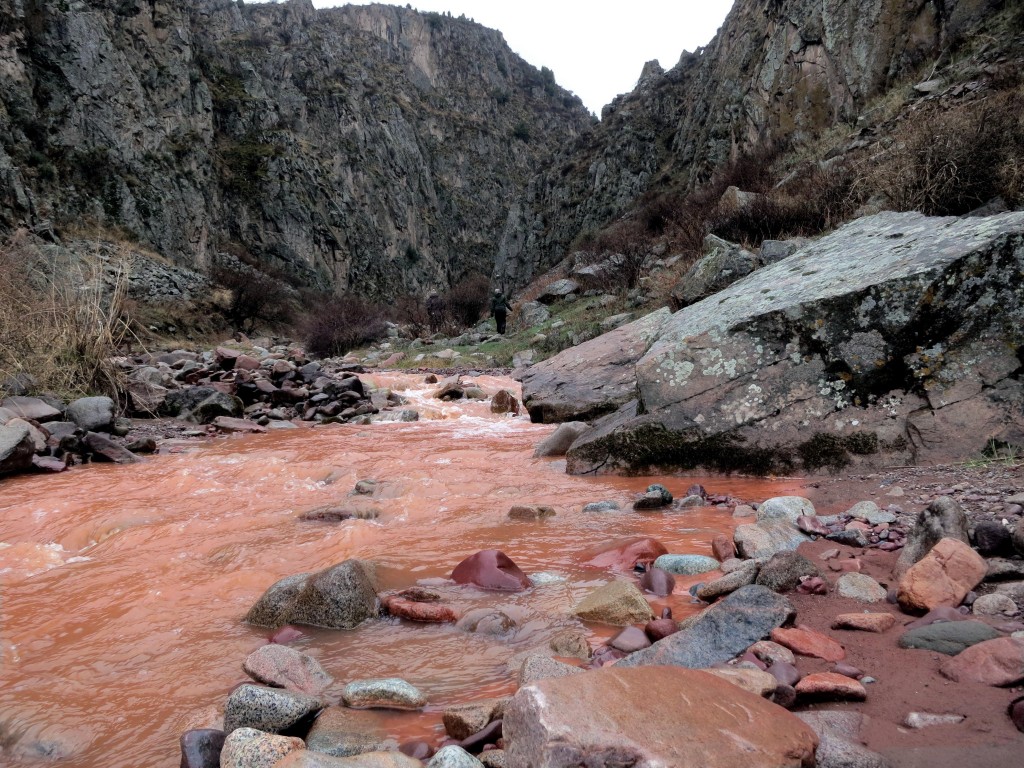 The road from Bishkek to Chunkurchak Gorge is difficult to find and the thick mist did not make things any easier. Eventually, we made it, and found the campground. 100 meters upstream the climbing competition is already in full swing. It had been drizzling all day, and even if Dry-Tooling became Wet-Tooling, I see the advantage compared to sport climbing: It works well on wet rock.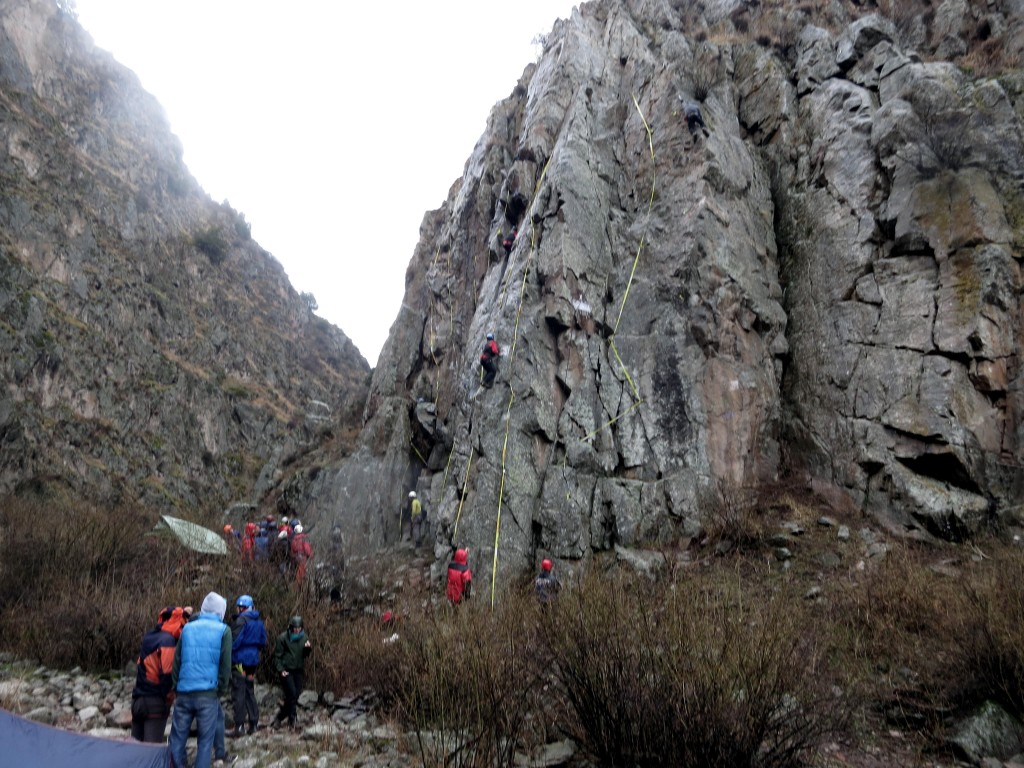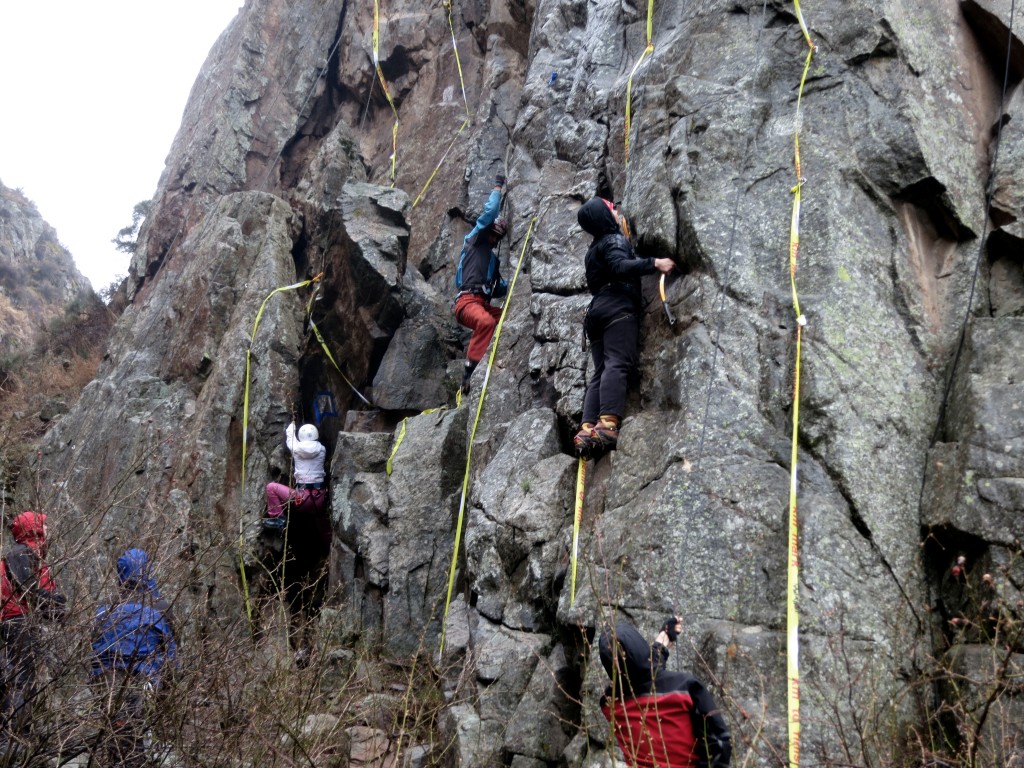 About a dozen top ropes were suspended and the routes were marked with a yellow ribbon. The competition is about reaching as many marked stretches as possible within a certain time. I was told, there were about 40 people participating.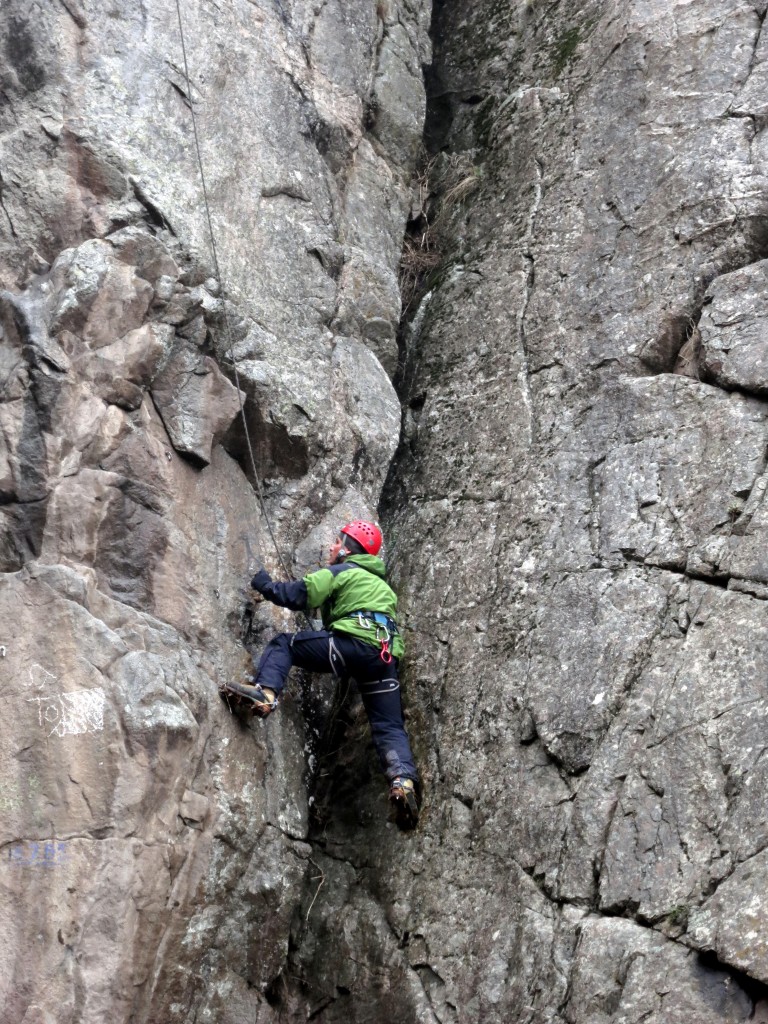 The participants, mostly Russian mountaineers, look like experienced climbers. The technique, however, finding support with crampons and ice axes on the bare rock seems quite difficult even for them.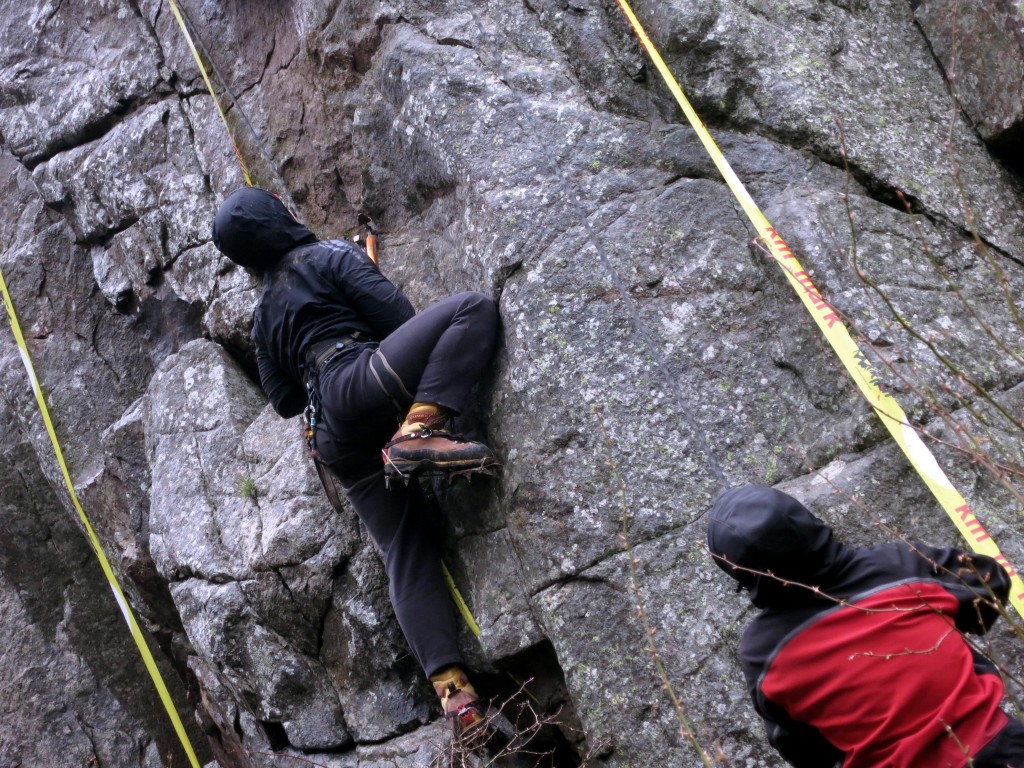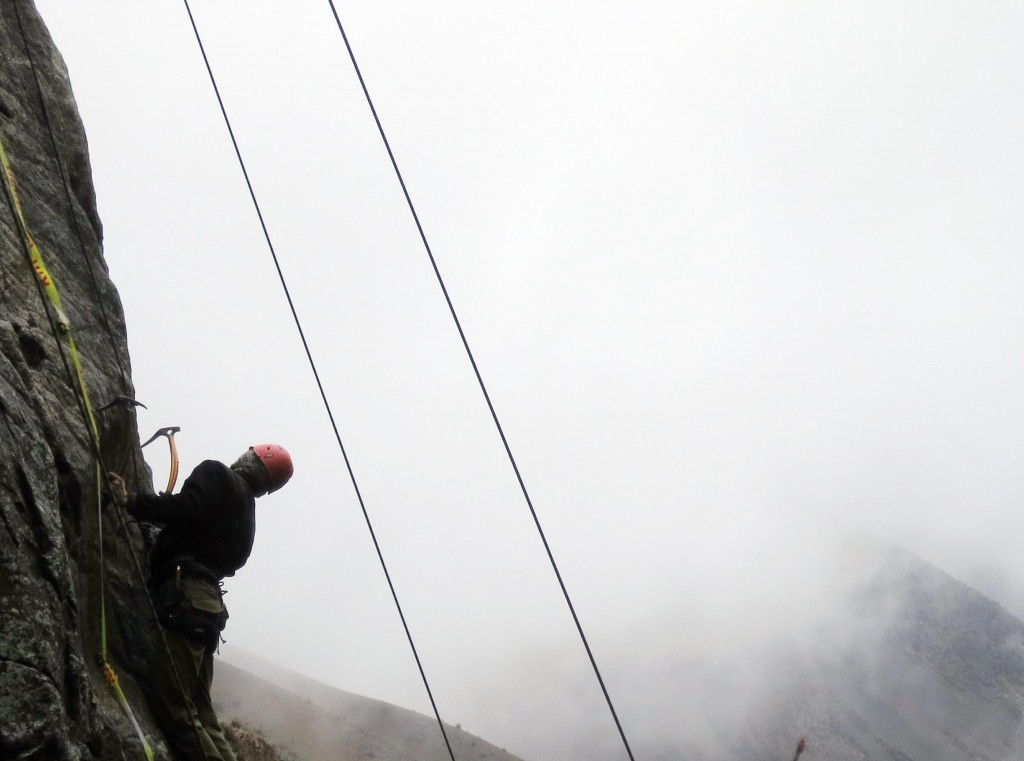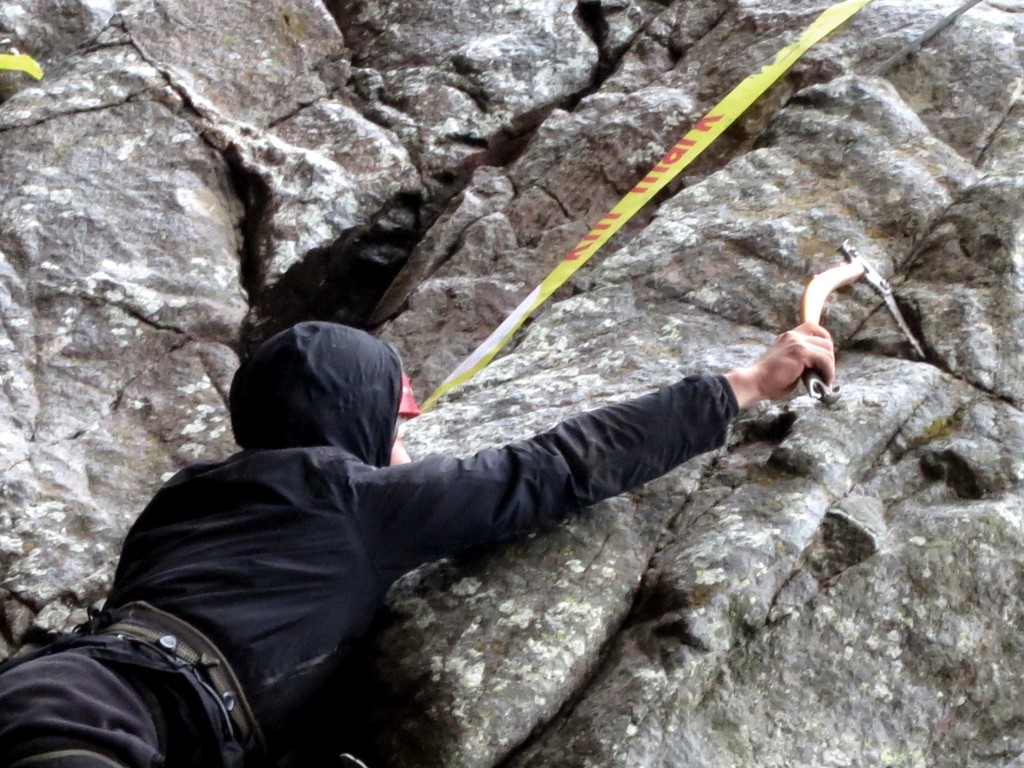 I myself do not dry-tool and rather go for a walk. It is spring and the Kyrgyz mountains start turning green. The drizzling rain, a waterfall in the background together with the ubiquitous livestock on the roadside create a special kind of atmosphere.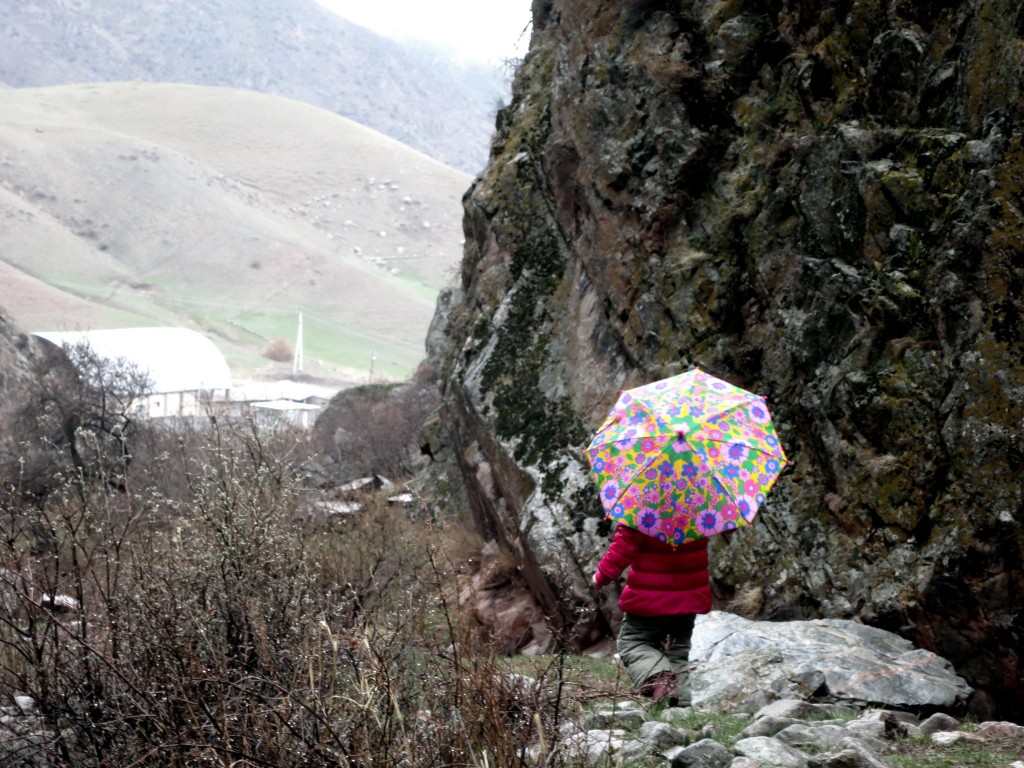 After the competition, we stay for a while, drink tea in the "kitchen tent" and help peeling 1000 potatoes (as perceived) for dinner.